Next concert - 6 April, St Margaret's Westminster
On Thursday, 6 April at 7:30pm the Choir will perform Duruflé's Requiem at St Margaret's Westminster, as well as other pieces suitable for Lent and Passiontide. These will include works by Lotti and Bruckner.
New Music Director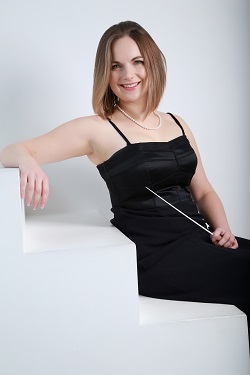 After 17 years with the Whitehall Choir, Paul Spicer is leaving in July 2017. We are delighted to welcome Joanna Tomlinson as our new Music Director. Joanna has joined as assistant director and will take over as director from September.
Join the Whitehall Choir
We are looking for enthusiastic and talented singers to join us. Rehearsals are on Tuesdays, from 6.30pm to 9pm in the Parish Hall on the 2nd floor above St Peter's, Eaton Square, London SW1W 9AL. Next term starts on Tuesday, 25 April.
Find us on facebook or Twitter