Next Concert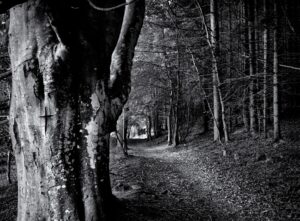 A Spiritual Path
On Thursday, 17 November, we will be performing a programme of psalms, hymns and spirituals at St Peter's Eaton Square. The Old Testament book of Psalms is made up of sacred poems meant to be sung, and many composers across the centuries have set these texts. We will sing music from the Renaissance via Monteverdi, Purcell and Parry through to contemporary composers Cecilia McDowall and Will Todd.
Alongside the Psalm settings we'll perform arrangements of Spirituals by composers such as Undine Smith Moore, Moses Hogan and Roland Carter. These songs would have been sung by African American enslaved people, describing their suffering, longing and religious passion.
image©Martyn J Adelman
Join Whitehall Choir
Sing with one of London's leading amateur choirs
The Whitehall Choir is always looking for talented singers. We meet during the academic year on Tuesdays, from 6.30 to 9pm, in the Parish Hall of St Peter's Eaton Square, London SW1W 9AL. If you'd like to try us, come to the first or second rehearsal of term. Next term starts on Tuesday, 6 September, when we will be working on a programme of psalms, hymns and spirituals for a concert on 17 November.
The choir is friendly, ambitious and energetic – do contact us if you'd like to come along to try out a session, we'd love to meet you.
If you are interested in joining us click here for more information, or email joinus@whitehallchoir.org.
Latest News
Our first live concert since 2019
On Thursday, 18 November, we gave our first concert with a live audience since before the first Covid lockdown. We sang Fauré's Requiem and two modern pieces by American composers.
Some audience reactions:
Really wonderful concert – thank you. Feet haven't touched the ground today. – Louise
Enjoyed every minute of this concert.
It was the first time I'd heard the choir and I was impressed with the ensemble singing, diction (which was excellent), warmth of the sound, dynamic range and intonation.
Also that the choir could meet so many of the challenges of pitch and rhythm presented within the first two pieces and were able to sing the movement about the sparrows with such wit. – Sue
…nice to see the Whitehall Choir back and performing. .. it was a beautiful concert, and I loved the Runestad – Anon
What a wonderful concert! I loved the two new pieces and think your conductor is fantastic, so full of energy and enthusiasm, and I simply adore the Requiem. It is so beautiful and just seems to get
better every time I hear it. Hope you enjoyed singing it all as much as I enjoyed listening! – Anon